Our Businesses
The Knauf Group has a global footprint across 4 core divisions.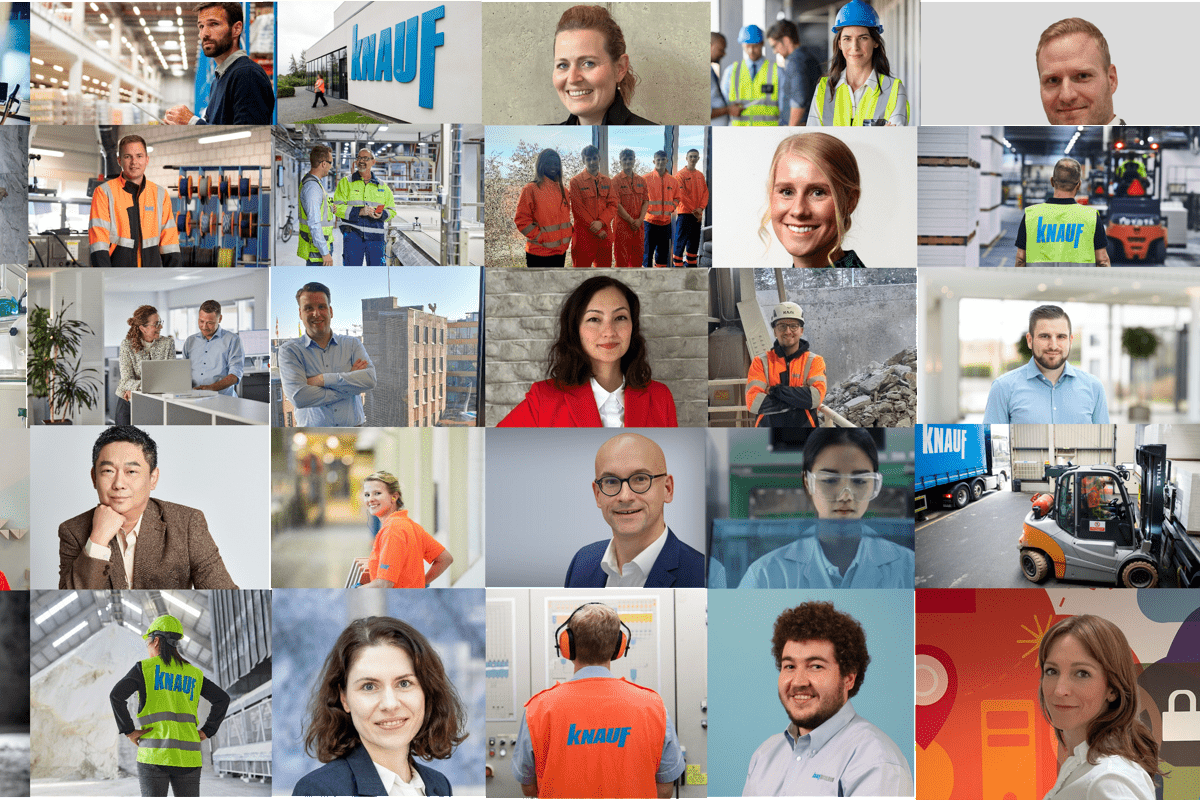 Our Group
As a family business we think in terms of generations. We want to make construction safe, healthy, and sustainable. For living spaces – today and tomorrow.
We think ahead for our customers and continuously set new standards which make construction and renovation both easier and more efficient.
To do this, the Knauf Group is split into 4 core divisions which cover the breadth of the modern construction and insulation industry.
TO GO TO THE KNAUF GROUP WEBSITE, CLICK HERE
Knauf

Efficient drywall, plaster, facade and flooring systems made of gypsum for unlimited design options.

- 28,000 employees

- 236 plants

- 87 countries

- €11.2bn (2022)

Knauf Insulation

Energy-efficient, sustainable insulation solutions made of Glass Mineral Wool, Rock Mineral Wool and Wood Wool.

- 6000 Employees

- 28 Plants

- 40 Countries

- €2.5bn Turnover (2022)

Knauf Ceiling Solutions

Modular Ceiling Solutions for design and fuctionality.

- 1600 Employees

- 11 Plants

- 7 Countries

- €500m turnover (2022)

Knauf Industries

High-quality packaging, protection, insulation solutions and moulded technical components.

- 2000 Employees

- 42 Plants

- 8 Countries

- €450m Turnover (2022)
A snapshot of where you can find our products.
Careers across our Group
To make it easier, we have combined ALL live opportunities in ALL Group companies and ALL locations on this site.
When you get to the search page, you can either chose a department or use a keyword search and then filter by country.
Each of our businesses has its own Careers Website to showcase their own priorities, location, culture and jobs.
When you click on a specific job on this site, you will be taken to the job description page which sites on the site of the division where the opportunity is. It is here that you can then learn more about that business, the role and their recruitment processes.
What would you like to do next?