Our People
We want our people to bring their whole selves to work and together we achieve more.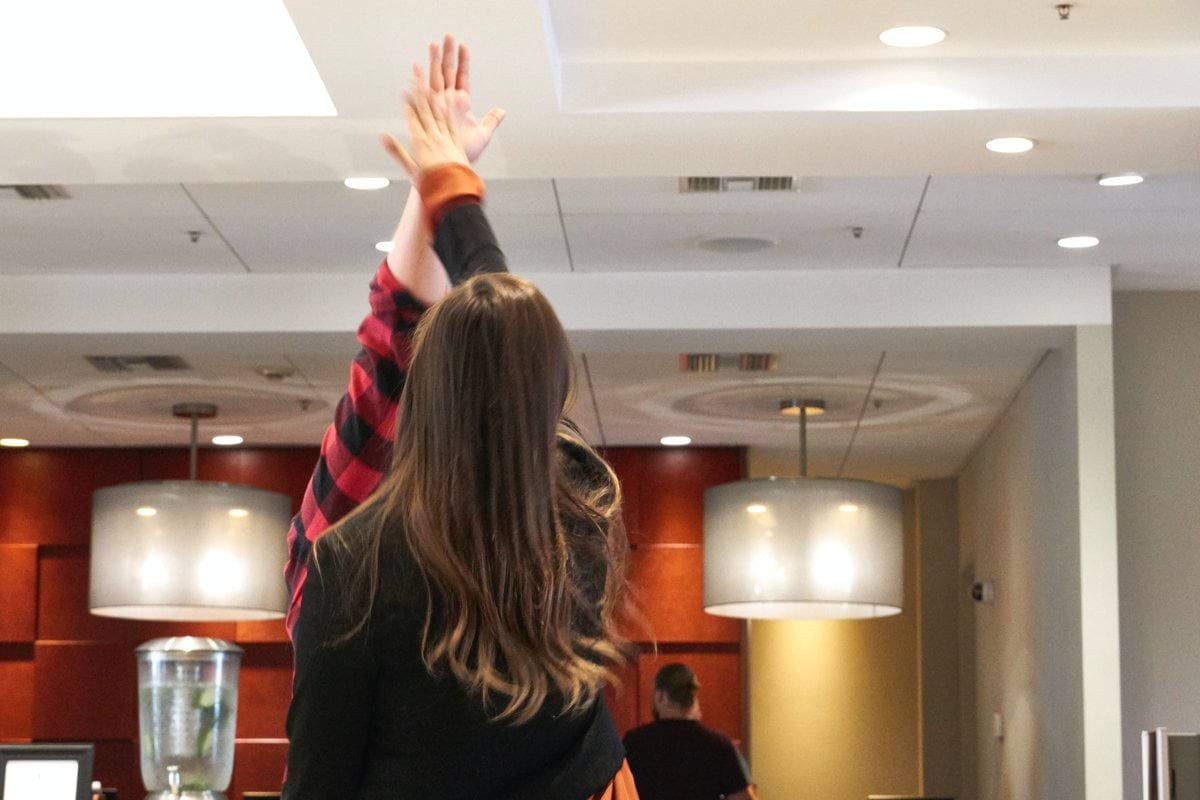 The power of an individual and the strength of a team.
The people you work with are one of the biggest factors in deciding your happiness at work. Being happy at work means that you are more creative, productive, energised and committed. So we want you to be happy.
We believe that if we support, include, respect and listen to each individual this allows their unique power to come through. Our teams are then stronger because each individual is then bringing their best.
We are proud of our people. We are proud of the businesses they create. Knauf is as it is today because 41,500 people all share the same core values, routed in people, respect, impact and innovation.
Do you see yourself reflected in these words too? We'd love to hear from you if you do.
Hear about Knauf from our people
We'll try and give you a snapshot of what different people around the business think of working here. If you'd like to know more, then just contact your local Knauf business and ask them!
I began with an apprenticeship in Knauf as an electronics technician within electrical engineering and since the start, it has never been boring! I love the varied work at Knauf and I am always faced with new challenges.

Andreas Dorsch

Electrical Workshop Manager

I chose Knauf because it was important for me and my development to start my career in a company which was rich in opportunities to grow personally and professionally, that upheld its values, and was committed to sustainability. I stay with Knauf because it has met all these expectations and more!

Becky Wilde

Sustainability Engineer

It's the opportunity to progress and the global scale of the business which really excites me about Knauf. I hope one day to work with the business in another country. I also value the support and every team that I have worked in has been fully supportive and encouraging. I have had the pleasure of working with some fantastic colleagues both past and present and I look forward to an equally enjoyable future at Knauf.

Neel Brown

UK Special Products Business Development Manager

I've been with the business 10 years now and I've had a REALLY varied career in that time, turning a job into a career that I have absolutely loved. I've worked hard and that work has been recognised in the path that I've taken. One thing I have really learnt is that anything is possible if you put your mind to it.

Jo Callow

Head of Communication and Digital Marketing

After 4 years, I'm still impressed by the safety culture, the great work environment and the wonderful team spirit. I've always had plenty of rich learning and development opportunities and I feel lucky to be part of Knauf R&D in APAC as it grows its strategic influence.

Bunchanattha Khampera

R&D Team

Our company has strong, fundamental improvement culture, I am always motivated to find a better way. Knauf is a company which supports any employee to grow.

Du-Eon Mun

Safety Manager

I took the opportunity to join Knauf as a Trainee Chemical Laboratory Assistant because I get to look into the most diverse product areas and research fields. My daily work is very varied and exciting and I learn so much. The team around me is so supportive and I really appreciate that Knauf has also given me opportunities for self-development, such as my part-time, business specific English classes.

Natalie Stöckinger

Trainee Chemical Laboratory Technician

My career with USG began over 33 years ago in the Accounting team. I have since held various roles in finance and accounting, Supply Chain and now Customer Service. Today, I'm the Vice-President of Customer Service. I enjoy relating the problems we are solving today to where and how our products are made. And, I love our people! It is common to work with people who have decades of experience with USG. I'm one of them, and I believe it's because USG is a place people feel respected, valued, and supported

Craig Boroughf

Vice-President, Customer Service, USG

I think this company is a great place to work. Even as a large multinational, it retains a family-like culture. From my perspective, Knauf offers numerous opportunities for anyone seeking career growth and provides a supportive and encouraging environment for personal and professional development.

Lilian Rodriguez

Project Management and Continuous Improvement, LATAM Region

For me, Knauf means the highest quality standards and great people. I immediately identified myself with this brand and found a unique opportunity to use and develop my talent, alongside leading experts in a high-complex, technological environment

Ina Penner

Director Data as a Service

As I've grown in the company and the number of people I'm responsible for has increased, one thing has become clear to me, people and machines offer completely different qualities. Machines can be calibrated to maximise their efficiency, whereas humans have unique areas of excellence, so with support and encouragement they can exceed your expectations.

Marco Pabstmann

Technical Director, Central Europe

I appreciate the tight-knit, collaborative teamwork the most, as I think it allows us all to grow professionally and in a respectful and inclusive way. I think anyone with ambition, looking for a great career trajectory will find what they are seeking at Knauf.

Maria Teresa Sepulveda

Head of Production, Chile
What would you like to do now?